"This Championships presents a vision of the future."
Another successful International MMA Federation tournament for Team Ireland as our squad joined alongside two-hundred-and-fifty-three international U18s competitors, aged 12 – 17, at the historic first Youth MMA World Championships at the Pala Pellicone, Rome
Showcasing the ever evolving sport of MMA, The under-18s tournament sets its sights on establishing a safe, regulated stage for the new generation of mixed martial artists to compete with international athletes under a strict modified rule set, where each athlete represents team & country in the hope of securing gold & forwarding their growing skill sets,
In February of this year, IMMAF in conjunction with world organising body WMMAF made the decision to remove head strike from competition, establishing a youth friendly division broken into three distinct categories:
IMMAF Youth A 16-17s (U18): 3 x 2 minute rounds duration with a 1 minute rest period.
IMMAF Youth B 14-15s (U16): 1 single round of 4 minutes duration.
IMMAF Youth C 12-13s (U14): 1 single round of 3 minutes duration.
This year's tournament saw Team Irelands Sarah Elliott-Sheridan and Sara Ioana Vasiliu Gierosu taking home gold, plaudits that earned both athletes notable praise from World Boxing champion Katie Taylor, with another seven of our team taking home Silver & Bronze, ranking Ireland 5th in the overall tournament medal tally.
Full list of medallists:
Women's Youth A: Flyweight -56.7kg/125lbs
Silver: Kiya O'Sullivan (CMAC)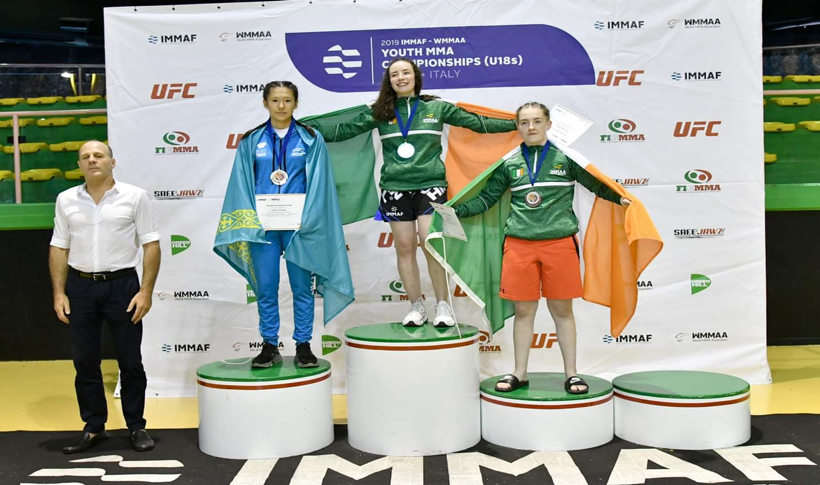 Women's Youth A: Featherweight -65.8kg/145lbs.
Gold: Sarah Elliott-Sheridan (SBG Charlestown)
Bronze: Lillian Murphy (Trials Martial Arts)

Men's Youth A: Feather Weight -65.8kg/145lbs.
Silver: Conor Sheridan (SBG Charlestown)
Men's Youth A: Lightweight -70.3kg/155lbs.
Bronze: Sean Kenna (SBG HQ)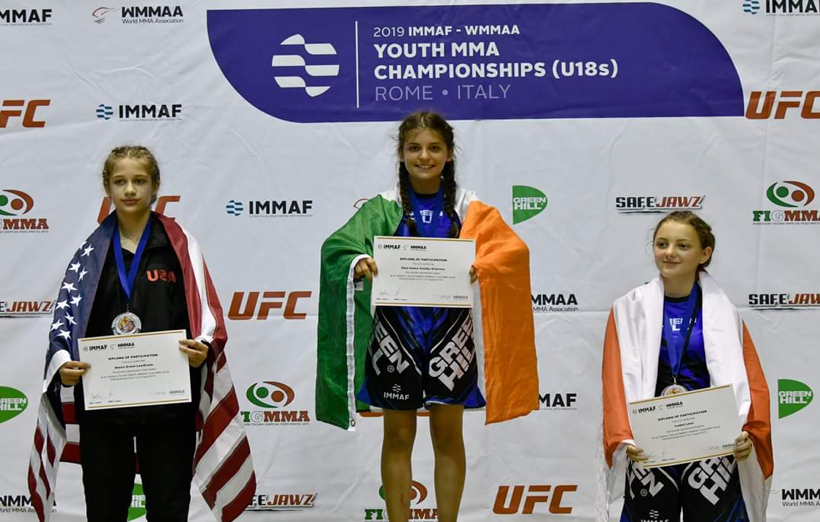 Women's Youth C: -44kgs/97lbs.
Gold: Sara Ioana Vasiliu Gierosu (SBG Charlestown)

Men's Youth C: -44kgs/97lbs
Silver: Brandon O'Brien (SBG HQ)

Women's Youth B: -67kgs/147lbs
Silver: Lily Kent (SBG Cork)

Women's Youth B: +67kgs/147lbs
Bronze: Lily Kent (SBG Cork)